For current information about the club activities please visit our Facebook page!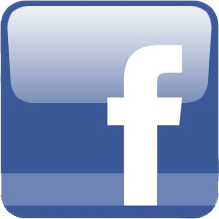 Please enjoy this new mobile-friendly website designed by
Kathy Upton

Dog Tips About...
The following is an excerpt form the American Kennel Club "Puppies Spring – Summer 1999" magazine.  This magazine is distributed to each individual that registers a new puppy with the AKC.
Next to you and your family, a veterinarian is the most important person involved your puppy's well-being.  You will rely on the vet to establish a regimen of vaccinations and regular checkups and you will certainly expect her / him to be available when unexpected or emergency situations occur.
Choosing the right vet is a serious process. Here are some steps you should take in reaching your decision.
Ask your breeder, friends, neighbors, coworkers, and nearby relatives who have dogs to tell you who their vet is and why they chose that person.
Ask your local kennel club for a list of vets who regularly work with purebred dogs. Another option is to contact your local or state veterinary association.
Once you have compiled a list of the possible candidates, call their offices; as for basic information regarding office hours and fees for routine procedures such as annual checkup or vaccinations.  Do they accept credit cards or must payments be made in cash? What is the procedure if there is an after hours emergency? Does the vet have 24 hour coverage on site, and if not, how often are overnight patients checked?
Approximately what percentage of clients have dogs? How many of them are your breed?  Does the doctor specialize in any are (e.g. surgery, dental care, eye care, orthopedics, allergies)? Does the doctor make house calls? What provisions are in place for veterinary care when the doctor is not available?
Pay attention to how the receptionists (or doctors) listen to and answer your questions.  Are they pleasant and helpful, or bored and rushed? How you are treated on the phone might be a good indication of how you and your dog will be treated in person.
Narrow down your list to conveniently located vets with office hours, payment policies, and emergency procedures that meet your needs. 
Plan to visit each office, and check to see that it is clean, well-lit, and free of strong odors. Ask to see where overnight patients are housed and how they are supervised "after hours". It is common to ask about a vet's schooling and of advanced and continuing education.
Ask each vet how he or she would treat a specific condition that may affect your breed (e.g. hip dysplasia, deafness, skin disorders, or kidney disease).  Listen carefully to the answer, paying attention not only to what is said, but how it is said.  Remember, the vet you choose will be responsible for the well-being of your beloved dog, so it is important to find a vet who keeps current with the latest advances in veterinary medicine and who can communicate with you in a helpful, clear manner.  In other words, you should choose a vet as carefully as you would choose your own doctor or your child's pediatrician.
If you don't like a vet's answer or the way you are treated by the vet or any staff member, it is probably best to remove that vet from your list.
After you have narrowed down your choices, schedule a routine visit for your dog with the vet at the top of the list.  It is better not learn about a vet before there is an emergency. This time, take note of how the staff and the vet relate to your dog.
If they seem friendly, helpful, and caring, you've found the right vet. It is now up to you and your vet to work as a team and provide the best possible care for your dog.  If things don't go as well as you expect, consider the next vet on your list, and so on until you are comfortable with your choice!
Additional Tips Subjects Below: