For current information about the club activities please visit our Facebook page!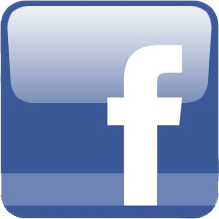 Please enjoy this new mobile-friendly website designed by
Kathy Upton

Irish Setter Rescue
The Irish Setter Rescue is a volunteer group of ISCA members who diligently work to find new homes for displaced Irish Setters. Additionally, they strive to educate the public about the breed. Rescue is all about making sure that we as Irish Setter fanciers do everything possible to take responsibility for the well being of all Irish Setters.
Where do rescue dogs come from?
Every year many Irish Setters, across the country, find themselves in need of new homes for a variety of reasons. Some of the circumstances are understandable and completely unavoidable, such as in the death of the owner. Some dogs come to us lost or abandoned. Others because of the arrival of a new baby, a divorce, a new spouse, or a move overseas. These life changes usually are not a reflection on the dog. While some dogs are relinquished by their former owners, Rescue also receives dogs of unknown origin from shelters. Whatever the reason, Irish Setter Rescue, works to turn the situation around to the best interest of the dog.
Do rescue dogs make good pets?
Good breeders take responsibility for the dogs they produce and take back dogs that are given up by owners for whatever reason. These breeders assess the dogs and place them in suitable new homes. But there are breeders who fail to act with integrity, selling puppies and severing contact with buyers, allowing Rescue to make up for their lack of responsibility when the dogs are no longer wanted. Good bloodlines run through many dogs placed in the rescue program. Many handsome dogs are frequently hidden under matted, overgrown coats. With grooming and attention each one makes an astounding transformation in spirit and appearance. They seem to know they are in good hands.
It is commonly believed that all rescue dogs have been abused or neglected. For the most part this is not true. As for those that have actually been abused or neglected, many owners tell us that these dogs seem to understand their good fortune and respond by demonstrating an especially attentive and loving gratitude.
How does Irish Setter Rescue work?
Rescue dogs are available across the country. The Rescue effort is set up with volunteers and foster homes in each state, each case coordinated through Rescue's four Regional Rescue Coordinators. Dogs may be housed in a temporary foster home, remain with its original owner or live in a shelter while Rescue works to find a new home for the dog. All dogs are screened for medical and temperament problems in order to insure that only sound, healthy dogs are placed. Irish Setter Rescue will neither accept nor place any dog who is temperamentally unsafe or who has shown aggression towards people in the past.
Getting a new dog is like adding a new member to your family. Since this involves a major commitment, it is important to make the correct breed choice for you and your lifestyle. Take time to select a breed whose looks and personality fit you best. The Irish Setter is a sweet tempered, lovable, loyal, fun loving, intelligent, and people oriented dog. They are hunting dogs and thoroughly enjoy the opportunity to follow their instincts and find birds. In order to be satisfied owner of this breed, you must honestly evaluate whether an Irish Setter is the dog for you.
Are You Ready to Adopt?
How would you answer the following questions:
— Do you have the patience to train a puppy from the time you bring it home until it matures at two or three years of age?
— Do you have the requisite exercise facilities, or someone in the family who will undertake to maintain an exercise regimen faithfully?
— Do you have the temperament and sense of humor to enjoy an Irish Setter?
— Are you committed to a lifetime of care and responsibility for this dog?
— Do you have the space to accommodate an exuberant dog that may grow to 80 pounds with a tail that swishes everything off the coffee table?
— Are you prepared to include your dog as a true member of the family?
If you can honestly answer positively to all of these questions, then maybe an Irish Setter is the dog for you.
The Irish Setter Club of San Diego is part of a national network through the Irish Setter Club of America that rescues Irish Setters from animal shelters, inhumane conditions, or other conditions which leave owners unwilling or unable to care for them.
Volunteers work with people who have expressed an interest in taking in an Irish Setter, so that a match is made for a dog and a family, creating a new home environment for the dog for the remainder of its life.
If a rescue dog is not available in the area, transportation for a dog in another area is often possible.
Over 25 dogs have been re-homed since 1993, when the club began the program. ISCSD is very grateful to the special people who have opened their hearts and homes to its Rescue dogs, which ask only for a second chance to love and be loved.
If you are interested in finding out more about
obtaining a rescue dog, please contact:
Rebecca Sefl, Rescue Chairperson
1044 Paula Way, Escondido, CA 92027
760.715.3989 • iscsdrescue@gmail.com